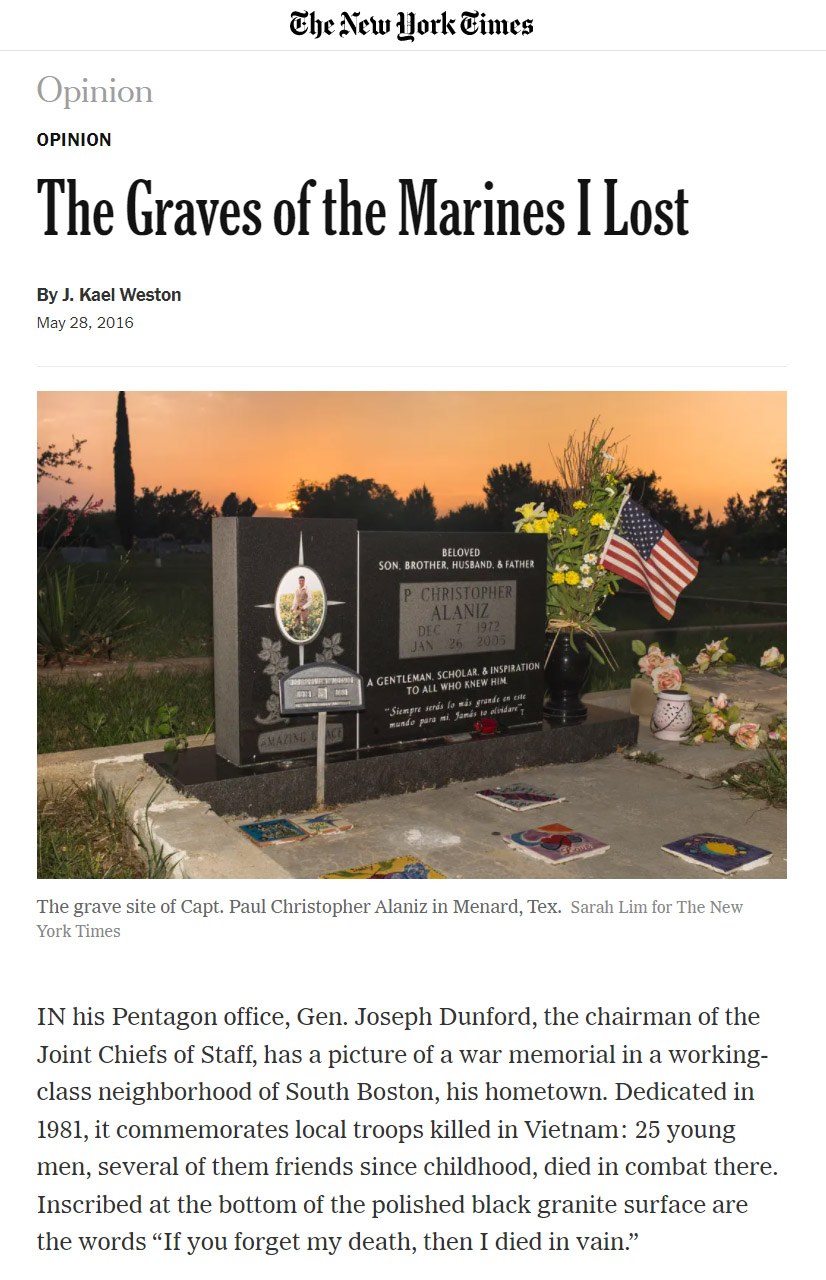 25 Mar

Diplomacy matters more than ever

Madeleine Albright's passing should remind us all that diplomacy matters now more than ever.

The war in Ukraine️ is a human tragedy. Our world remains in a very dangerous situation — war could spread. President Biden's visit to NATO demonstrates the importance of U.S. leadership & partnership with our Allies — a stark contrast to the Trump era & GOP collaboration & complicity when NATO was actively undermined.

My time in the U.S. State Department — 7 of my 11 years in two war zones — taught me a lot. The U.S. Senate needs more war-wise people who understand the human costs of war.

Here's an oped I wrote for the New York Times, which editors placed on the front page over Memorial Day weekend in 2016:
Opinion | J. Kael Weston, The Graves of the Marines I Lost, May 28, 2016.

I can't forget them or the mistakes I made. Nor should the leaders who sent us to war.
And here's the interview Terry Gross of NPR's Fresh Air did with me about my long war book:
'Mirror Test' Reflects On The Consequences Of The Wars In Iraq And Afghanistan, May 25, 2016.

While serving as a State Department adviser in Iraq and Afghanistan, J. Kael Weston instigated a military mission that resulted the death of 31 service members. His memoir revisits the tragedy of war.
Utah families and families across the U.S. can be assured that if I'm in the U.S. Senate, any war votes will be based on firsthand experience — a lot of hard-earned wisdom about warfare. War, I believe, always represents the failure of politicians.
Voters in Utah this year — all the way through Election Day, Nov 8th — deserve serious discussion about matters of war & peace. As the presumptive Democratic nominee for U.S. Senate, I am uniquely qualified to ensure just that.