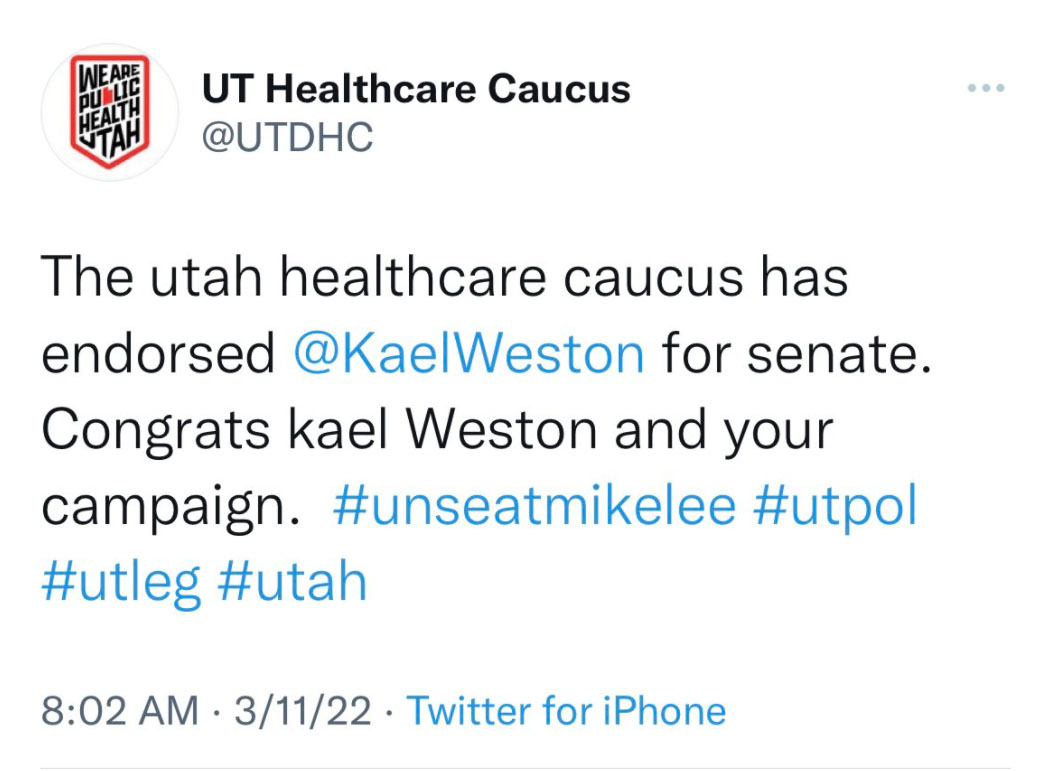 11 Mar

Healthcare Caucus Endorsement

Thank you Utah Healthcare Caucus members for your endorsement.

It means a lot.

As the only U.S. Senate candidate in our Beehive State who supports — strongly & publicly — the ACA / Obamacare, I will continue to speak out about this life-saving program & on behalf of all the many, many Utah & American families who depend on it.

Mike Lee & Evan McMullin share the same position: they have long advocated repeal of the ACA — and have been critical of Medicaid & Medicare.

This year, 2022, a record number of Americans — 14 million plus — enrolled in the ACA.

Again, thank you Utah Healthcare Caucus for the endorsement.