10 Apr

I support public financing of campaigns

I have long advocated for public financing of elections. H.R. 1 – For the People Act of 2021 would provide small donor financing for Presidential and congressional candidates who qualify for the program by raising contributions of $200 or less, with requirements varying by office and size of state. Small donor financing would be an important step forward.

Another rule already in place makes it easier for working class candidates to run for federal office. Since 2002, the Federal Election Commission (FEC) has allowed candidates to be paid salaries. This opens up running for federal office beyond those who can self-finance or who can afford to take a leave from their employment.

The FEC rules only allow a candidate to be paid from the date of filing through Election Day. Our 2020 Treasurer misunderstood that rule, thought the candidate could be paid only outside those dates, and inadvertently paid me against FEC rules for one month, December 2020. I should have checked the FEC rules myself before then.

When our campaign received a letter from the FEC on April 16, 2021, making it clear that no payment could be made after November 3, 2020, our Treasurer called me immediately while I was traveling in rural Utah. We responded the same day.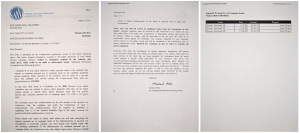 I reimbursed the campaign committee that day for $7,341.84. We spoke directly with our FEC contact, and we responded by letter.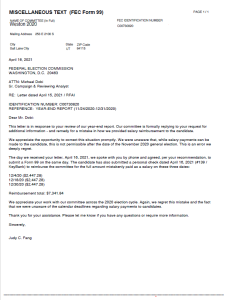 The issue was resolved that day. There was no FEC investigation, no penalty, and no fine.
My campaign for Congress in Utah's CD2 received contributions of $344,793.55. We ended that campaign with no debt. Practicing fiscal responsibility allowed us to start the 2022 Senate campaign with $37,904.53 cash on hand. We have continued to keep a tight budget, because we take seriously our responsibility to every donor.
As our system is structured now, working candidates cannot easily run for higher office. Going forward, I believe that candidates should be paid and support the FEC's current policy, which opens the process to a much broader pool of people seeking to represent us – such as, teachers, hourly-wage workers, health aides, and, yes, writers.
I support public financing of campaigns. Congressional passage of H.R. 1 provisions would move us closer to that goal.
Kael Weston