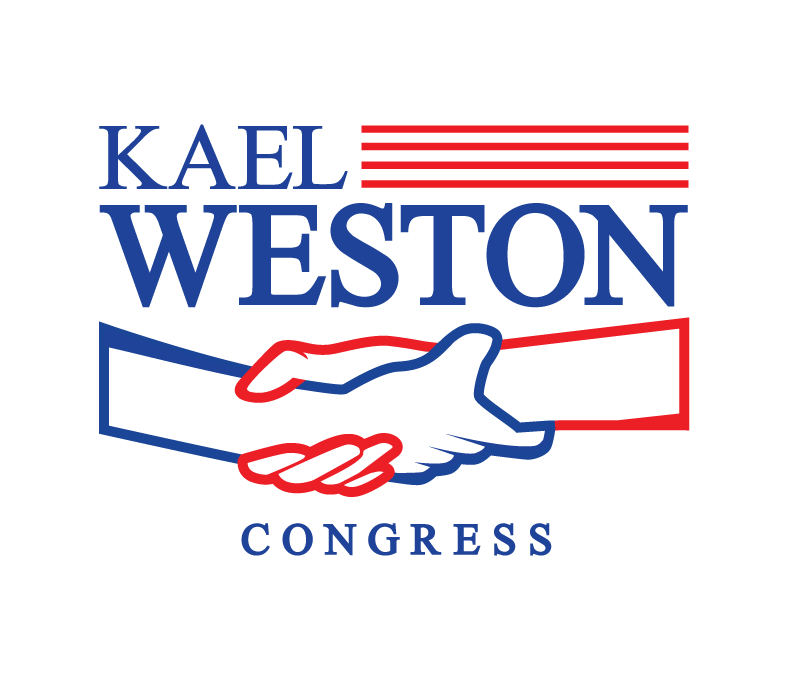 08 May

In the Hive: Candidate Conversations
Kael spoke with Roger McDonough, host of KCPW's In the Hive radio show about Utah's 2nd Congressional District, the role of government, and how to bridge the divide he feels is the most pressing problem in our country.
Listen to the full interview here.
Our country is divided. Our country is going through a very difficult time and as a person who believes in bridge-building more than wall-building I think I have a certain experience to bring to that.
After representing our country for 11 years I wake up every day thinking "what's in the national interest? how can we bridge towards each other but also bridge to our allies and friends around the world?"
What is the role of government?
I believe governing is about helping people. I believe good governing is about finding the public good. How you get there is a debate, but I believe if I'm fortunate enough to be in Congress I will look at every issue as "what is the public good?" And I do think that governing sometimes is a matter of right and wrong. What is the right thing to do? It may not be the easy thing to do–in fact I think it's often the hardest thing to do–but I think governing should be viewed as "what is the right thing to do?" I believe this crisis is actually highlighting how brittle our system was and we need serious people back in government. And if anything, what 7 years in two wars taught me is that when government fails, when people in government are incompetent or don't care enough to achieve the public good, people can die. I saw that in Iraq and we're seeing it now with COVID. That's a big reason why I'm running. We need to get serious people back in government.
Red bubbles and blue bubbles
I don't bring in a doctrinaire approach to policy making and I definitely don't treat this job as being any president's representative to the 2nd congressional district.I can promise you, whether you're Republican or Independent that I will always show up and I will always listen. I think that's what our elected representatives need to do. This district–there's no silver bullet in any of the 14 counties in this district–but, as the marines would say, I run towards gunfire and there's gonna be plenty of that over the next six months. But everyone should be in the room if you've got equity in the matter. I'm not a believer that anyone should be excluded from the discussion. …
I think the biggest challenge we're facing is what we're bringing on ourselves, which is division within. When we're divided at home, everyone else around the world that wants to work against us has an advantage. And that's something I think we as Utahns are better at than some other parts of the country, but we need to be focused on where can we come together to find solutions to hard problems. That's on us. That's not pointing fingers at the Chinese or the Russians or whoever else others might want to point fingers towards. So I think division at home is a huge problem and I want to be helping solve that … When we're divided at home we're not focused on international issues that matter to all of us.
I think a healthier political ecosystem is when Republicans and Democrats are working together toward common solutions. I think to bring back a more balanced political dialogue is in everyone's interest, including in the Republican party interest.
In order for policy-making to succeed we shouldn't be in a red bubble or a blue bubble. We should be talking to each other and more importantly we should be listening to each other. . . What matters is, are we working towards solutions?
The entire interview is available to stream or download over at In the Hive. It's definitely worth listening to. Thanks to Roger McDonough and the whole team at KCPW for asking good questions.