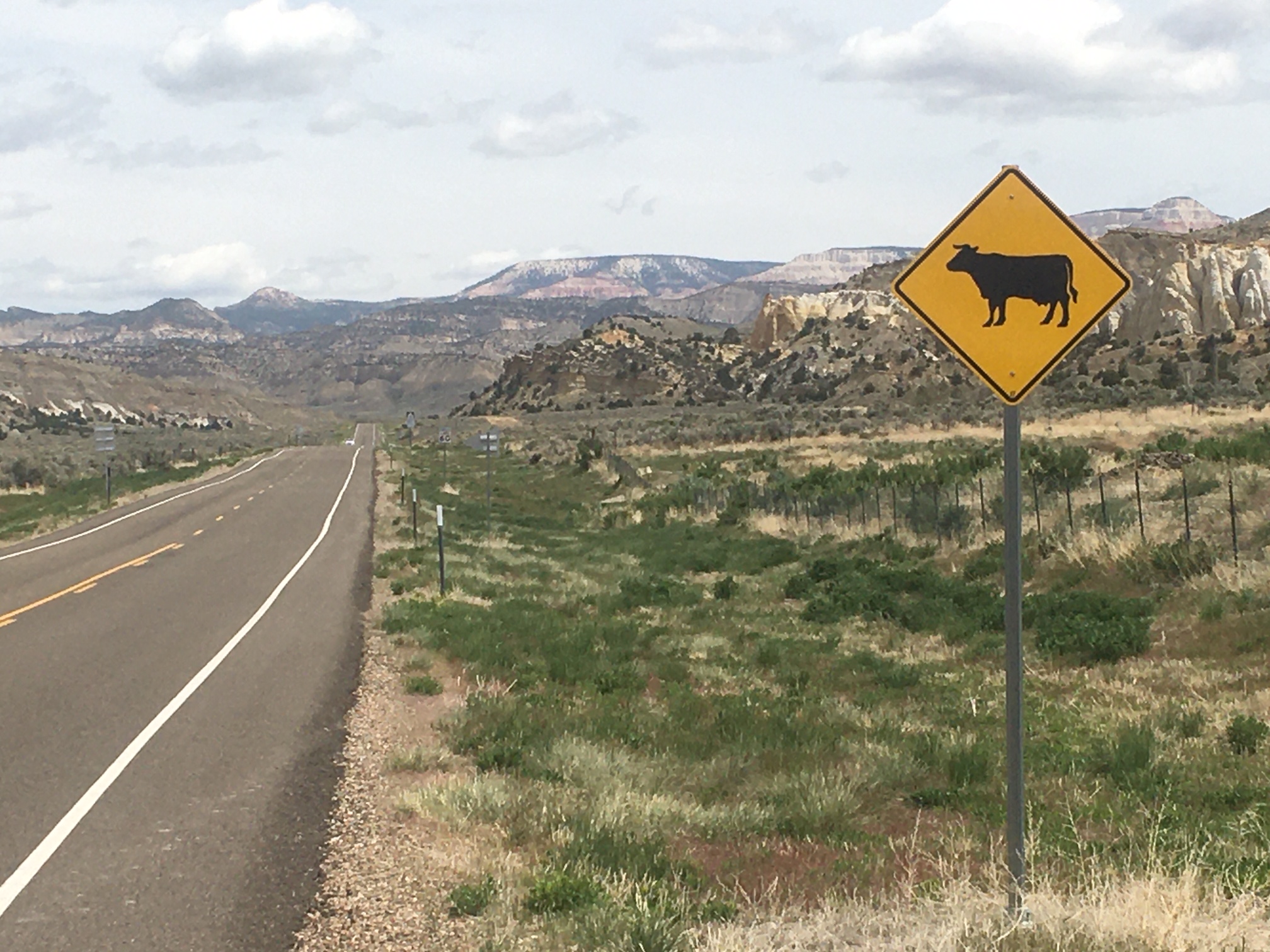 12 May

Kael's Trail: 4 days, 4 counties, 1000 miles
We kick off a new series of posts today, KAEL'S TRAIL. 
Kael, a writer and historian at heart, will be posting travelogues of his visits to every corner of CD2, with photos, commentary, and a bit of history. Deep roots and a way with words mean we get to travel along as he and Tai (campaign Tech Director) traverse the district over the next weeks and months.
We hope you'll follow along from wherever you call home.
I'm driving through the southeastern portion of our district this week in my trusty if a bit rusty 2003 Toyota Tacoma—to Big Water, Kanab, Panguitch, Escalante, Boulder, Torrey, as well as Manti in Sanpete County. Our campaign is on more than a listening tour. We are here to understand the concerns of residents regardless of their party affiliation and will be back on a regular basis. I'm traveling with our campaign's Tech Director, Tai. We're researching issues that most affect CD2 residents, shooting video for upcoming projects, and engaging in a few very small, very socially distant conversations with residents.
On this trip we are discussing:
lack of resources for emergency services
water conservation and wise use
rural post offices (under attack by Trump)
clinics and telehealth & mental health resources
land issues, parks, and tourism
dark skies designations
Internet and bandwidth needs
rural jobs
—and how all of these issues are impacted by COVID-19.
This four-county visit (Kane, Garfield, Wayne, and Sanpete) is how we continue to move forward with a campaign while following medical best practices and social distancing guidelines, because the residents of CD2 can't wait for representation—not two more years of someone who treats his job as being Trump's representative in Utah. Chris Stewart has forgotten who he works for: us not the White House.
We will keep you updated from the CD2 trail over the next weeks and months—a scenically spectacular district full of good and persevering people.
Kael Weston
kael@westonforcongress.com