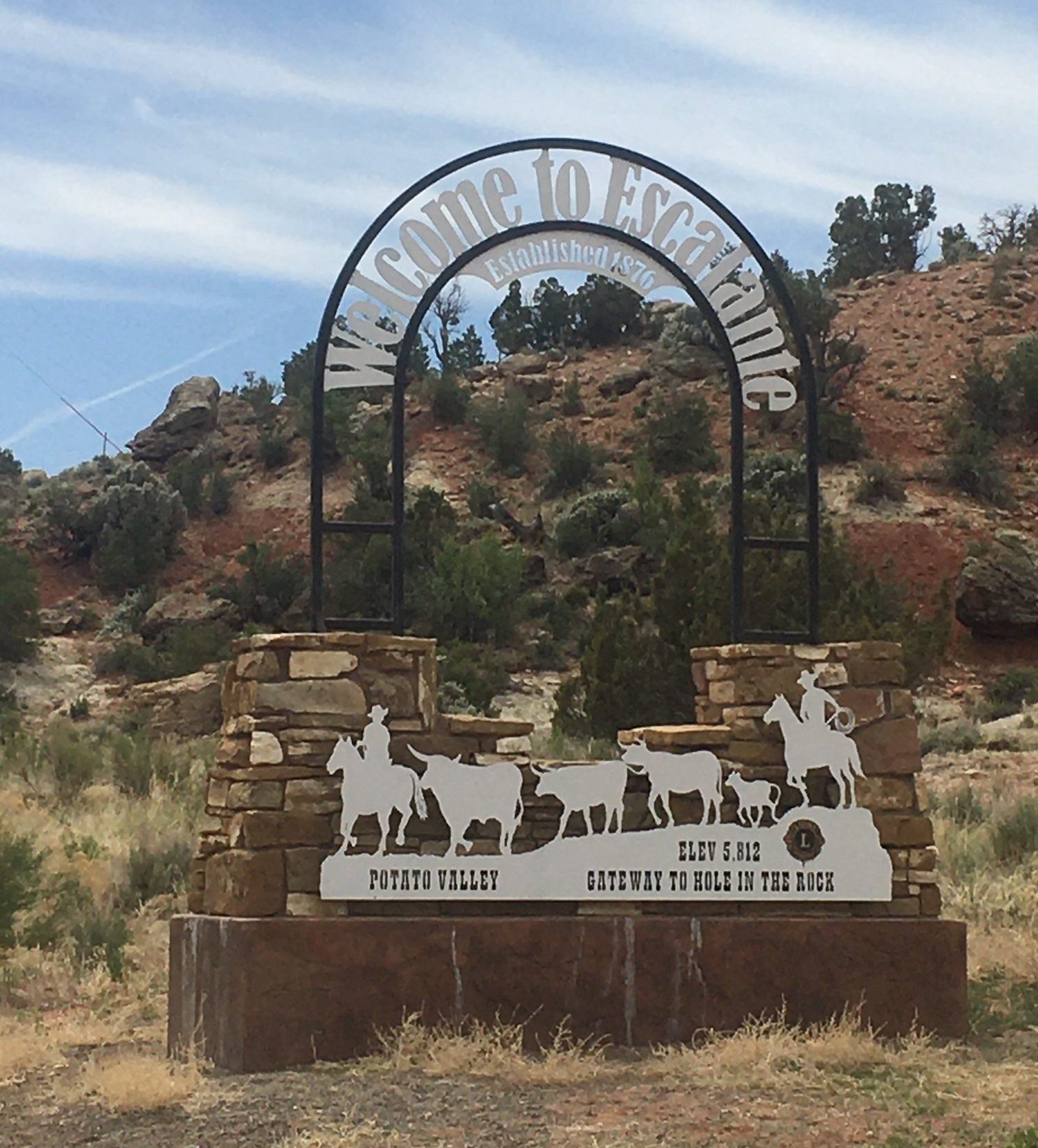 21 May

Kael's Trail: The Forgotten Utahns
Kael, a writer and historian at heart, will be posting travelogues of his visits to every corner of CD2, with photos, commentary, and a bit of history. Deep roots and a way with words mean we get to travel along as he and Tai (campaign Tech Director) traverse the district over the next weeks and months.
We hope you'll follow along from wherever you call home.
Two weeks ago, I wrote to you about the demanding campaign trail of our expansive district and our effort to spread the message throughout. Last week I outlined how this is a winnable race and what it takes for us to run a serious campaign.
Tai, our campaign Tech Director and former Marine rifleman, and I spent last week traveling through the southeastern region of the district. We listened to Democrats, Republicans, and independents and learned about the top issues that concern them. Many said they feel forgotten or ignored by incumbent Chris Stewart, who rarely visits small communities in Southern Utah.
Everyone remains worried about COVID-19. The people we met said the national response has been a failure of policy and preparation in Washington. Yet Chris Stewart continues to play the usual blame game, trying to distract from his own accountability and party-above-country mindset.
How do we meet these unsettling times? By taking action in 2020 to elect a more responsive and responsible government. It is well past time that we vote in new leaders who put the health and safety of the people first.
I promise to fight for you
We realize some of you can only afford small contributions. Many of our future constituents in CD2 cannot afford any donations at all. $100 is a week's worth of groceries, and $50 dollars can cover critical prescription costs.
I often remind our team that we are fighting for everyone in this category—Utahns working hard and paid by the hour, surviving paycheck-to-paycheck. All those voters we will never hear from directly, let alone see their names in the "donor" category on an electronic spreadsheet.
They really are the forgotten Utahns. I promise to remember them. And I promise to fight for them.
For all of you who can afford big or recurring donations, your dollars give voice to the interests of these Utahns who are not yet making a living wage. And who have had to show up for work (not on Zoom, as I have) throughout the COVID-19 pandemic.
Your generosity in a time of historically high unemployment and deep economic pain is altruism defined. These days—with an estimated ~20% jobless nationwide—it would be easy for any of us with financial means to shrug and look the other way.
But that kind of reaction would be wrong.
All of us can choose to be better neighbors. That was true before COVID-19 and can be true after this pandemic. The outcome is up to each of us.
Now is time to reinvest in this campaign. Now is the time to reinvest in me as a candidate.
Now is the time to hold Chris Stewart accountable.
Every dollar makes a difference. Every contribution will be put to good use. Every donation helps turn Utah more Democratic.
Working together, we will ensure that we get a lot better government starting in January 2021. Leaders who lead, not blame others. Representatives who represent, not hide from constituents.
I enjoy hearing from you as we continue to partner all the way through Election Day. And look out for more write-ups to follow about our 4-county campaign swing last week: more memorable CD2 voices and more spectacular CD2 vistas.
Thank you for your time and support.
Kael Weston
kael@westonforcongress.com
P.S.: For Salt Lake-area supporters, let me know if you would like a yard sign. I enjoy delivering them in my truck—dropping them off in yards or on front steps. For those of you farther out, send a note. We will work hard to get you a sign as our campaign travels on the CD2 trail.