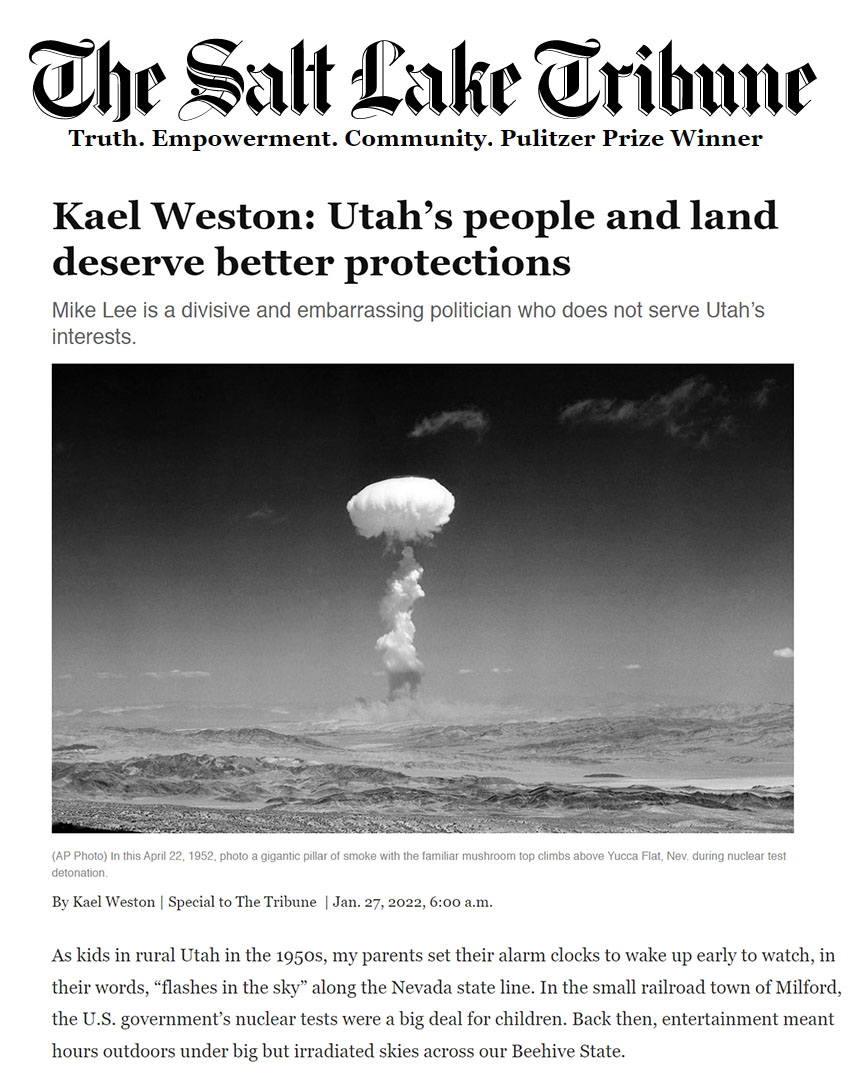 27 Jan

Utah's people and land deserve better protections

In Kael Weston's announcement of his run for U.S. Senate in Utah, published in The Salt Lake Tribune on the National Day of Remembrance for Downwinders, he points out that:
"important bipartisan legislation that should unite Utahns is stalled right now. The Radiation Exposure Compensation Act (RECA), a hallmark bill of former Sen. Orrin Hatch passed in 1990, expires this summer. Neither Utah senator is leading ongoing discussions that would expand RECA. Mike Lee seems to prefer to footnote the matter. That is wrong."
He tells the story of his dad, a downwinder who died of cancer in 2021. He and the other four Milford paper boys of the 1950s all got cancer. The U.S. government had promised that the nuclear tests of that era were safe, but they were not. RECA—specifically expanding RECA—is how we begin to make up for that as a country.
"When government fails, as it is now, lives are at risk, not just retirement accounts. Like many Utahns, I am tired of seeing small politicians practicing small politics in our nation's biggest jobs. Keeping our state moving forward and Americans together is going to take all of us who care enough – and a lot of shoulder-to-the-wheel shared work."
Kael Weston, Special to the Salt Lake Tribune. Published January 27, 2022.