27 Sep

What gets us through tough times

Dear Friends and Supporters,

Our team and I wanted to try to move away from the grind of today's divisive politics and instead share some personal aspects of the people who, as a team, make a campaign work. Even during this era of COVID-19, when most days feel like Mondays, I hope all of us still try to relax on Saturdays and Sundays.

We want to highlight the kinds of music we listen to, the bands and lyrics that get us through tough times. Working together over the past months has led us to the excellent realization that we share a deep love of music from the 1980s. That great musical era, which some of us experienced and some of us look back on, has become a bonding thread for Team Weston, a commonality we can all rally around. Even among the campaign staff, we're always looking for ways to connect and as is so often the case, music brings us together and fuels our work.

Music also played a key role during the worst days of my time in Iraq and Afghanistan. As the U.S. State Department's representative in battle-scarred locations like Fallujah, Khost, Sadr City, and Helmand, I often turned to a scratched and sand-covered IPod and playlist while living in the civil-military compound (CMOC) I called home with a couple of dozen Marines in the middle of Fallujah. Where we slept on cots. We ate MREs. We played dodgeball. And where we watched reruns of the Andy Griffiths Show. . . Fallujah sure ain't Mayberry so our attempts at a mental escape were short-lived. I'll admit: Enya's lyricism helped me persevere. Enya's music being about as un-war like audio as I could imagine—plus those music video images of so-green Ireland compared to Mad Max-like western Iraq.

Beyond favorite iPod tracks, I regularly heard Muslim calls to prayer (Fallujah had mosques on almost every corner), explosions, small arms fire—from both infantry Marines and insurgent rounds being fired back—and the impacts of insurgent mortars frequently directed our way.

I made a point in my book, The Mirror Test: America at War in Iraq and Afghanistan, to open Chapter 1 with an epigraph from Ennio Morricone, from his "Story of a Soldier." The lyrics: "Bugles are calling from prairie to shore / Sign up and fall in and march off to war." And my book's epilogue? More Morricone: "Count all the crosses and count all the tears / These are losses and sad souvenirs."

These words stand on their own, I think, years later: too many dead and wounded. Iraqi. Afghan. American. And today at home, in the U.S.? Too many dead Americans from a new and lethal virus that both Stewart and Trump downplayed when it mattered most.

Here is another part of my long, nonfiction book that still resonates, at least to this author-turned-candidate for Congress. In a chapter titled, "To Monument Valley"—which incidentally starts with a quote from one-time Utahn and great author Wallace Stegner: "If there is such a thing as being conditioned by climate and geography, and I think there is, it is the West that has conditioned me"—I list more audio specifics that got me through seven consecutive years in two wars (starting on p. 202). This is what I wrote:
A bunch of bands—Tears for Fears ("It's a very, very Mad world"), The The ("The world is on its elbows and knees / It's forgotten the message and worships the creeds"), Echo & the Bunnymen ("Oh how the times have changed us. . . Men not devils have claimed us"), the Byrds ("a time to kill, a time to heal"), singer Stan Ridgway ("Things are never quite the way they seem"), some Joaquin Rodrigo (Concierto de Aranjuez), a bit of David Guetta (before Memories), a lot more Johnny Cash ("Everyone I know goes away / In the end"), including "The Ballad of Ira Hayes" and especially an Ennio Morricone collection. . . The Good, the Bad and the Ugly movie soundtrack particularly reverberated with a new kind of meaning after Fallujah:

"Smoke hides the valleys and fire paints the plains / Loud roar the cannons till ruin remains. . . All hope seems gone, so, soldier, march on to die. . . How ends the story, whose is the glory / Ask if we dare, our comrades out there who sleep. . . This devastation once was a nation / So fall the dice, how high is the price we pay."
Music from the 1980s resonates so much with me, with our whole team, that we have even been placing campaign ads on 80s radio.
Team Weston
I asked campaign team members to share their own musical selections. Former French premier Georges Clemenceau once reportedly remarked that "War is too important to be left to the generals." Campaigns, I believe, are too important to be left to the candidates. This candidate is fortunate to have such a quality team—with pretty decent taste in music, I might add.
A final note: in the class I teach at Marine Corps University, which focuses on the civilian experience in various wars, there is a section that covers how World War I changed art, literature, and music. I predict there are artists, writers, and musicians now, all across the U.S. and world, and here in Utah, who are going to produce works that last—out of these long days and nights that have become a blur when our human connections became a lot harder to make and sustain. Future students I am convinced will look, listen, and learn from today's pain.
Team Weston put together a Spotify playlist of 80s favorites all the way back pre-convention, and it's safe to say that some of us have it on regular rotation. Though each staffer had the chance to contribute up to 15 songs, we'll list three here and leave you to match up the rest. We'll also let you figure out which photos are from the 80s.
Amy, Events Coordinator
1. "Somebody," Depeche Mode
2. "Doubly Good to You," Amy Grant
3. "Something to Believe In," Poison
Gwen, Volunteer Manager
1. "Wake Me Up Before You Go-Go," Wham!
2. "Ebony and Ivory," Paul McCarthy and Stevie Wonder
3. "Why Do Fools Fall in Love," Joni Mitchell
Jakob, Field Organizer
1. "Allentown," Billy Joel
2. "West End Girls," Pet Shop Boys
3. "All I Ever Wanted," Depeche Mode
Judy, Finance Director & Treasurer
1. "People are People," Depeche Mode
2. "Forever Young," Alphaville
3. "Manic Monday," The Bangles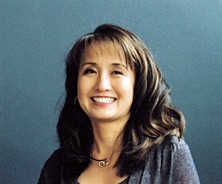 Julie, Communications Director
1. "True Faith," New Order
2. "Synchronicity II," The Police
3. "Strange Kind of Love," Peter Murphy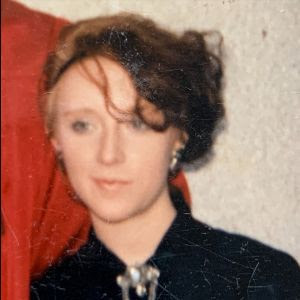 Lance, Sr Political Advisor
1. "Take on Me," AHA
2. "Safety Dance," Men without Hats
3. "Mandolin Rain," Bruce Hornsby
Leslie, Field Director
1. "Don't Stop Believin'," Journey
2. "You Shook Me All Night Long," AC/DC
3. "Livin' On A Prayer," Bon Jovi
Lori, Campaign Manager 
1. "Baby Pain," Intaferon and "Ivo," Cocteau Twins
2. "Still on Fire," Aztec Camera
3. "Under the Milky Way," The Church
Lynn, Fundraising Manager
1. "Modern Love," David Bowie
2. "Smooth Operator," Sade
3. "In The Air Tonight," Phil Collins
Maggie, NGP & Outvote Manager
1. "So Emotional," Whitney Houston
2. "I Hate Myself for Loving You," Joan Jett and the Blackhearts
3. "Fast Car," Tracy Chapman
Safia, Fundraising Team
1. "Purple Rain," Prince
2. "Romeo's Tune," Steve Forbert
3. "In Your Eyes," Peter Gabriel
Shane, Policy Director
1. "Buffalo Soldier," Bob Marley
2. "Colonial Mentality," Fela Kuti
3. "Sally MacLennane," The Pogues
Tai, Tech Director
1. "Head like a Hole," Nine Inch Nails
2. "… And Justice for All," Metallica
3. "The Mob Rules," Black Sabbath
Will, GOTV Director
1. "Everybody Wants to Rule the World," Tears for Fears
2. "True," Spandau Ballet
3. "My Best Friend's Girl," The Cars
And Kael, Candidate
1."In a Big Country," Big Country and "Love Vigilantes," New Order
2."Reptile," and "Under the Milky Way," The Church
3."This Corrosion," and "More," Sisters of Mercy
Thank you for your support. We are working hard to show voters across CD2 that this election is a real choice. And while the national mood is dark, and talk of division and unrest remains common, politics at its best can bind us together. That is what is fundamentally at stake on November 3rd.
Kael
PS: I have yet to learn the kinds of music Chris Stewart prefers, but I suspect. . . another big contrast between us. I am sure each of you has your own music for dark days and long nights. If you would like, please share your music lists with me: kael@westonforcongress.com