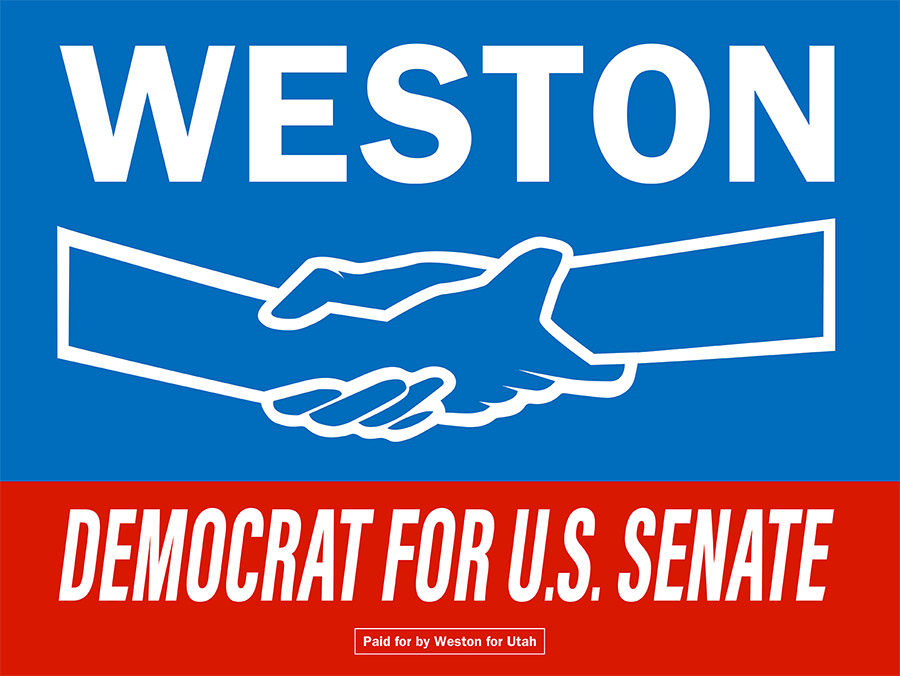 16 Jan

Yes, I've filed. Yes, I'm running.

Thanks to everyone asking about the 2022 Utah Senate race.

Yes, I've filed.

Yes, I'm running.

Important data: 500,000+ Utahns voted for a Democrat in the 2020 election, including 129,762 for me in CD2 & 560,282 statewide for Biden/Harris.

I believe in the importance of a true marketplace of political ideas in our state, unlike our supermajority Utah Legislature & their egregiously undemocratic gerrymander of maps for the next decade.

Utah voters deserve serious candidates & choices, top to bottom on every ballot — not further disenfranchisement via unprecedented ballot manipulation to prevent half-a-million+ Utah voters from being able to vote for a Democratic candidate in this year's U.S. Senate race.

That kind of thinking is both unwise & dispiriting for down-ballot Dem candidates in our state, and it is also flat-out wrong.

Many hardworking Utahns depend on Democrats for action on
healthcare/ACA
good jobs & living wage
childhood poverty
public lands
tax fairness
clean air
drought & water conservation
infrastructure investments
labor rights
equality
…and much more.
My last campaign for Congress in 2020, across 14 of Utah's 29 counties, showed that — whether Ds, Rs, or unaffiliated voters — all want to be treated seriously, not taken for granted or dismissed.
That's democracy.
I'm not only seeking the Democratic nomination for U.S. Senate in Utah — I'm also a voter.
My ideal 2022 Senate ballot?
Kael Weston (Dem)
Becky Edwards (Rep)
That's democracy.